This page is part of © FOTW Flags Of The World website
Anonymous Organization (U.S.)
International Protest
Last modified: 2016-03-08 by rick wyatt
Keywords: anonymous | guy fawkes |
Links: FOTW homepage | search | disclaimer and copyright | write us | mirrors

---
---
See also:
---
Introduction: Anonymous Organization Flags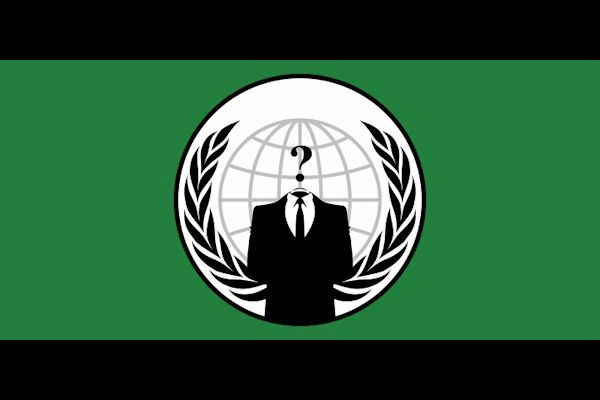 image by Pete Loeser, 26 November 2014
The Anonymous Organization is a loosely associated international network of activists and hackers, formed in 2003 on the internet, claiming they "operate on ideas rather than directives." The group is known for a series of well-publicized publicity stunts and distributed denial-of-service (DDoS) attacks on government, religious, and corporate websites. They have been active in the United States and Europe at various protests. In the United States, for example, their flags have been displayed during the later Occupy protests and the violent demonstrations at Ferguson. Anonymous members (known as "Anons") appear in public wearing stylized Guy Fawkes masks and occasionally displaying Anonymous Flags.
Pete Loeser, 25 November 2014

Note: Many of these flags are "vexi-vaporware" at present (flag designs that have never been manufactured and just exist as illustrations on the internet). Those that have actually been seen as real physical flags get the "thumbs up" sign on this page. As we get verification they exist, we'll add the thumbs up for them.
---
Anonymous Organization Variants in use in the United States
In general, there are more Anonymous flags designs shown on the internet than are being manufactured and sold. These include country specific and state specific flags that are probably just vexi-vaporware - flags never physically made.
Original Image Sources:
1. Anonsource - anonsource.org/p/sgallery/gallery.php?uview.69.2
2. Blackblok - blackblok.com/flags-banners/flags

Pete Loeser, 28 November 2014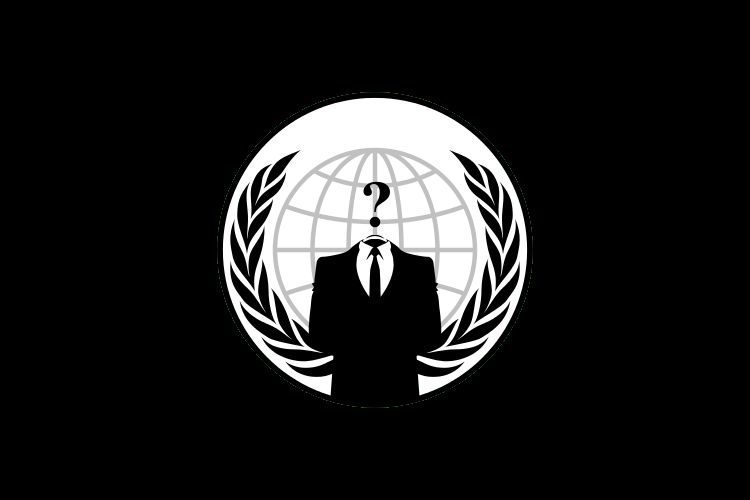 Anonymous - black


image from Pete Loeser, 25 November 2014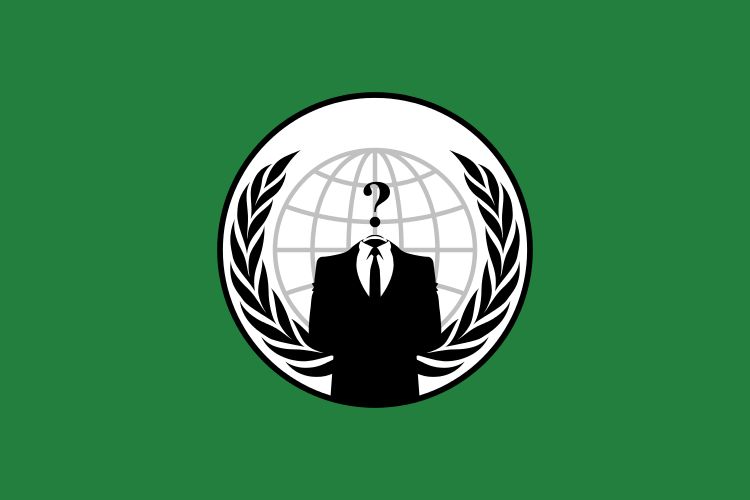 Anonymous - green


image from Pete Loeser, 25 November 2014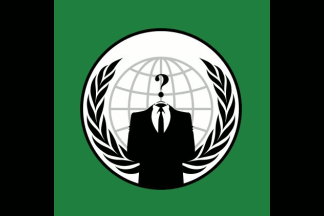 Anonymous - green with vertical stripes


image from Tomislav Todorovic, 7 January 2015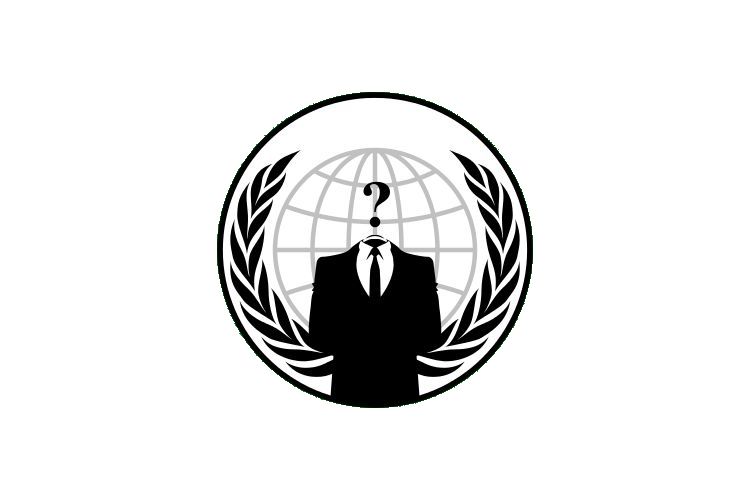 Anonymous - white


image from Pete Loeser, 25 November 2014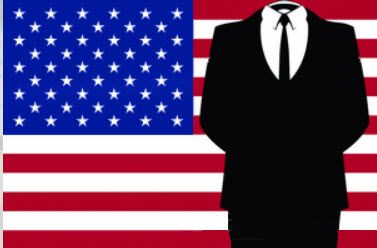 Anonymous - stars and stripes #1
image from Pete Loeser, 25 November 2014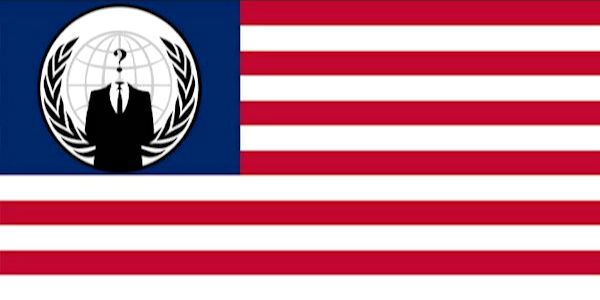 Anonymous - stars and stripes #2
image from Pete Loeser, 25 November 2014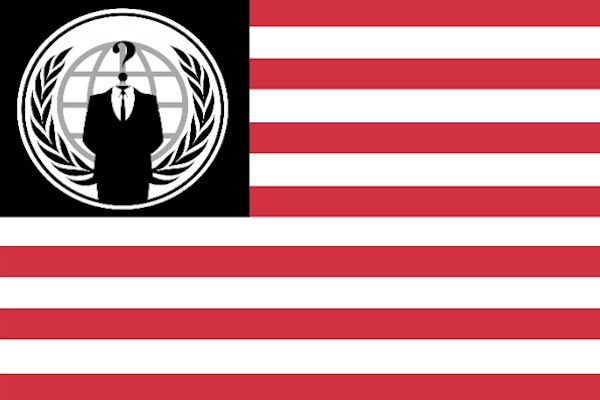 Anonymous - stars and stripes #3
image from Pete Loeser, 25 November 2014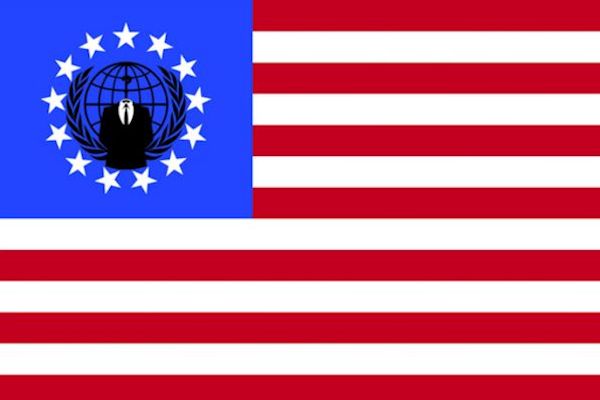 Anonymous - stars and stripes #4
image from Pete Loeser, 25 November 2014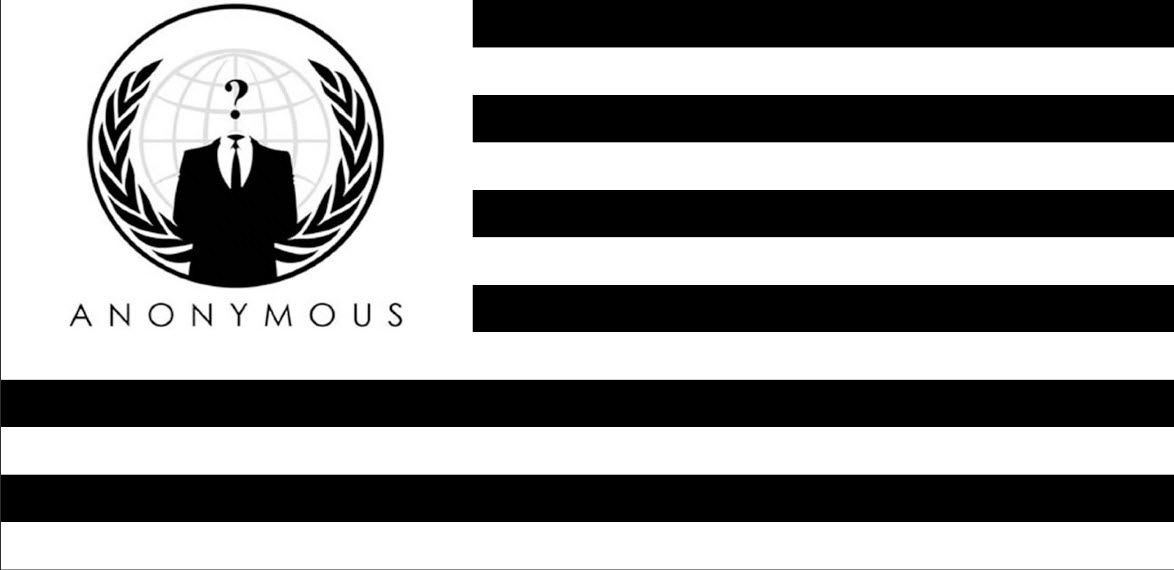 Anonymous - stars and stripes #5
image from Pete Loeser, 25 November 2014

Anonymous Don't Thread on Me #1


image from Pete Loeser, 26 November 2014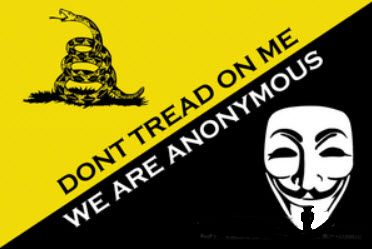 Anonymous Don't Thread on Me #2


image from Pete Loeser, 26 November 2014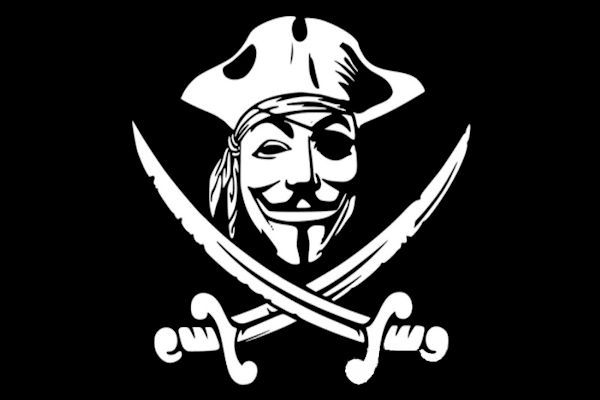 Anonymous Pirate - Guy Fawkes


image from Pete Loeser, 26 November 2014
---
Anonymous Organization State and City Variants
A variety of Anonymous flags being marketed feature the masked face of Guy Fawkes, who is remembered as the most famous among the conspirators who took part in 1605's "Gunpowder Plot," a failed attempt to kill King James I of England and blow up the Houses of Parliament. Later novelist have portrayed him as "an action hero," and he is now a major icon in post modern anarchism political mythology. Fawkes's masked face has became a recognizable symbol thanks to the comic book series and movie V for Vendetta, about a hero who fights against a fictional fascist English state. Guy Fawkes is sometimes called "the last man to enter Parliament with honest intentions."
Pete Loeser, 28 November 2014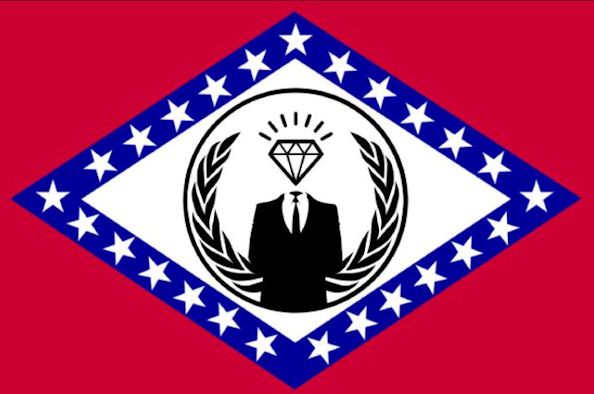 Anonymous Flag - Arkansas
image from Pete Loeser, 26 November 2014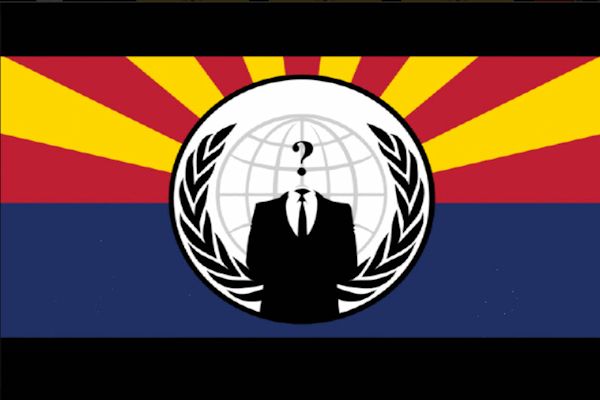 Anonymous Flag - Arizona
image from Pete Loeser, 26 November 2014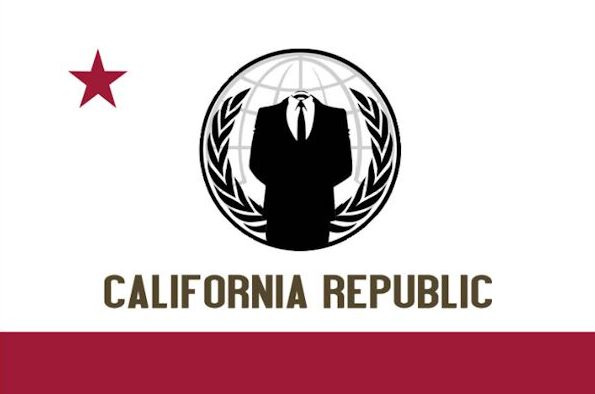 Anonymous Flag - California
image from Pete Loeser, 26 November 2014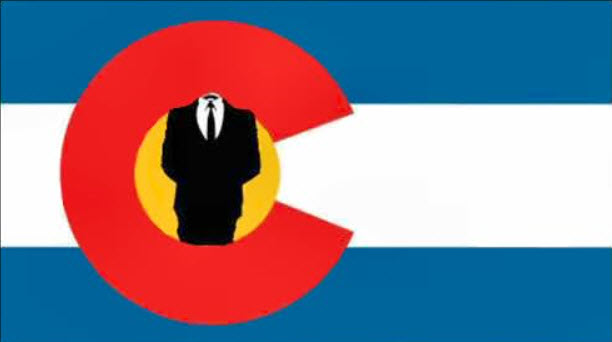 Anonymous Flag - Colorado
image from Pete Loeser, 26 November 2014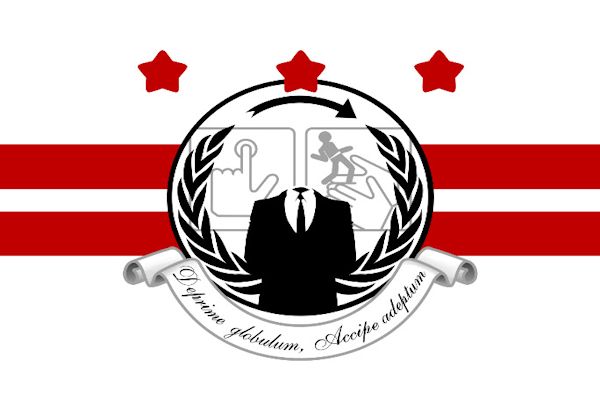 Anonymous Flag - Washington DC
image from Pete Loeser, 26 November 2014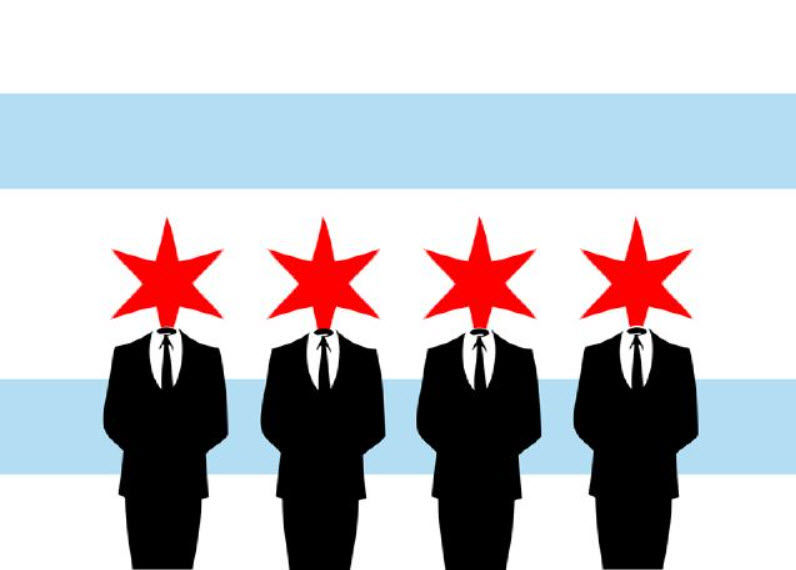 Anonymous Flag - Chicago, IL
image from Pete Loeser, 26 November 2014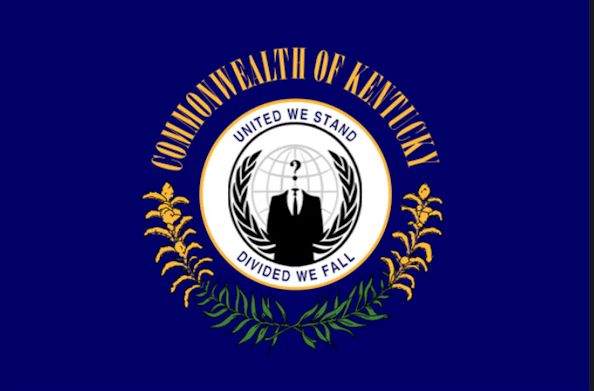 Anonymous Flag - Kentucky #1
image from Pete Loeser, 26 November 2014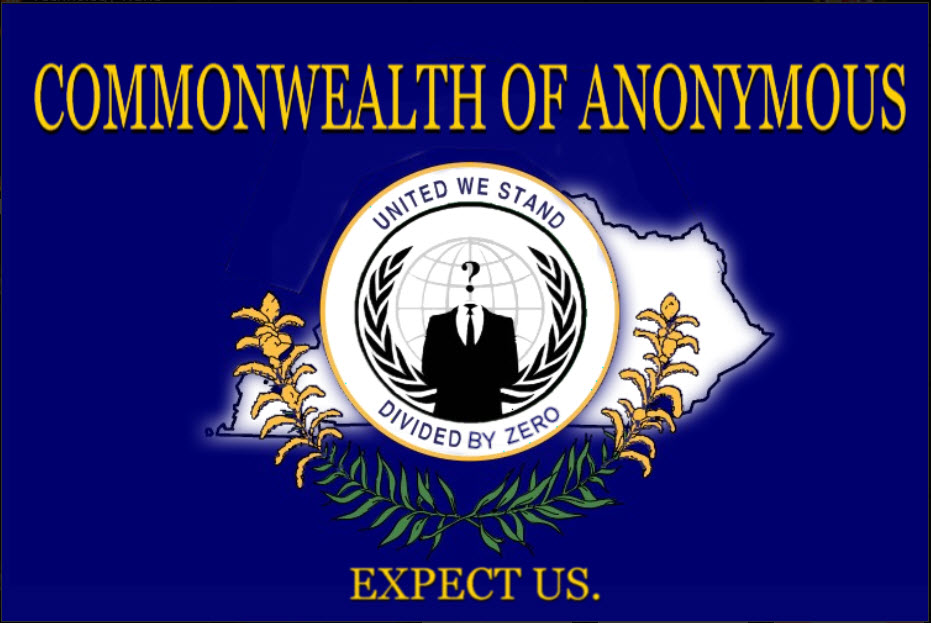 Anonymous Flag - Kentucky #2
image from Pete Loeser, 26 November 2014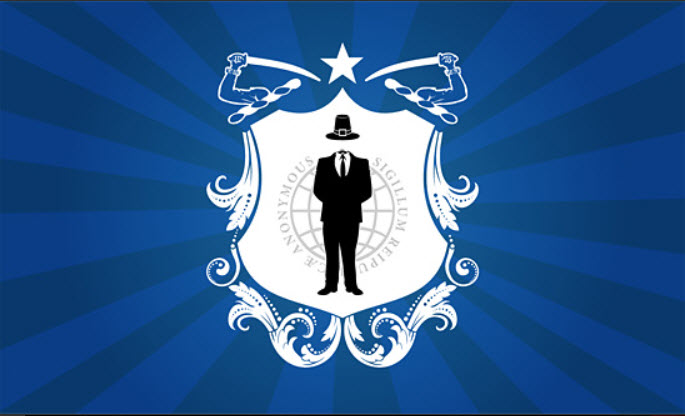 Anonymous Flag - Massachusetts #1
image from Pete Loeser, 27 November 2014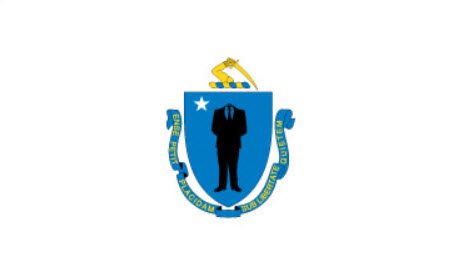 Anonymous Flag - Massachusetts #2
image from Pete Loeser, 27 November 2014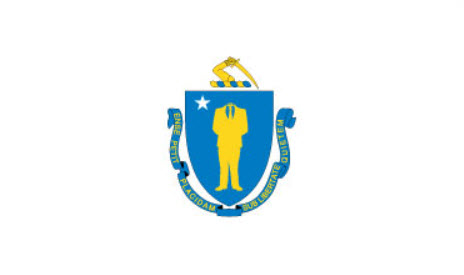 Anonymous Flag - Massachusetts #3
image from Pete Loeser, 27 November 2014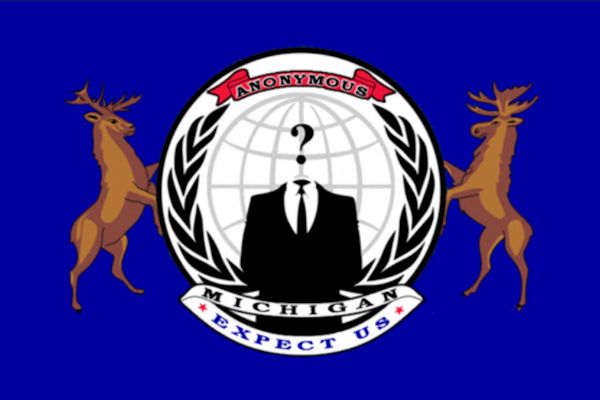 Anonymous Flag - Michigan
image from Pete Loeser, 27 November 2014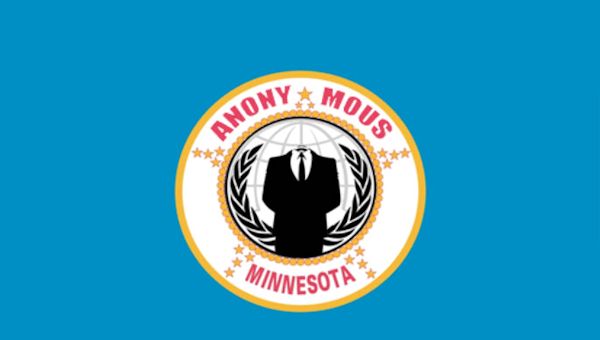 Anonymous Flag - Minnesota
image from Pete Loeser, 27 November 2014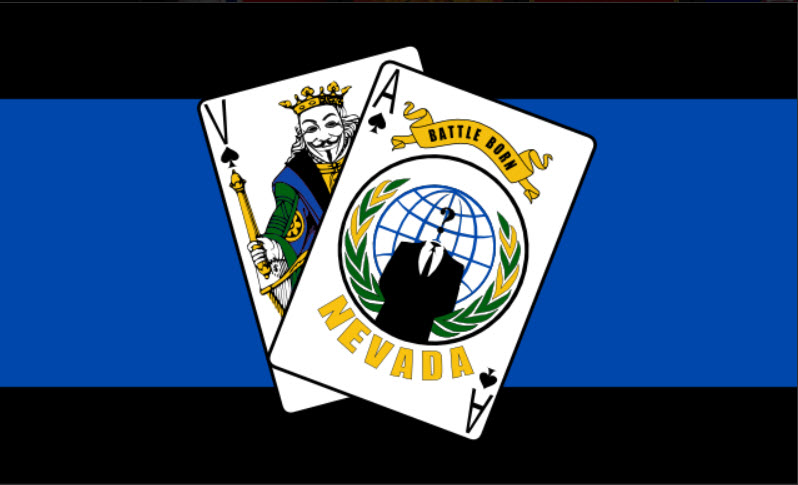 Anonymous Flag - Nevada
image from Pete Loeser, 27 November 2014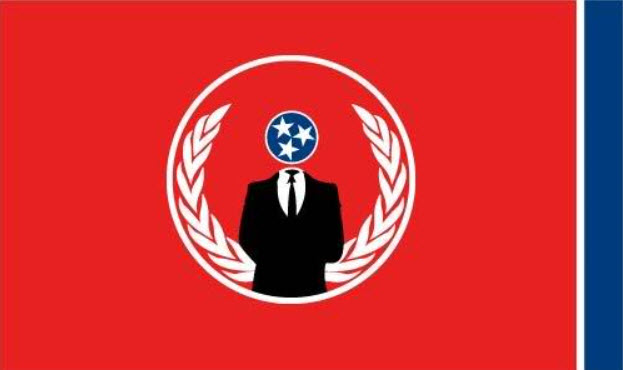 Anonymous Flag - Tennessee
image from Pete Loeser, 27 November 2014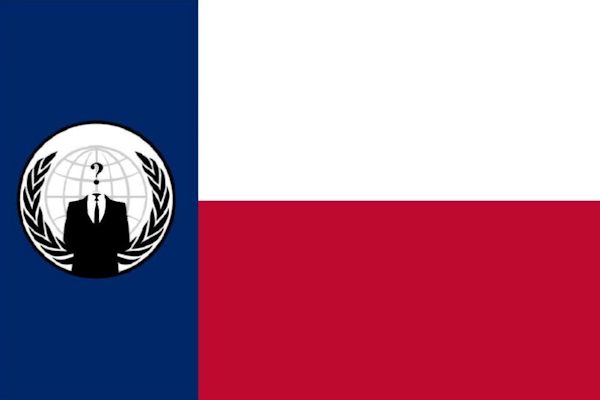 Anonymous Flag - Texas
image from Pete Loeser, 28 November 2014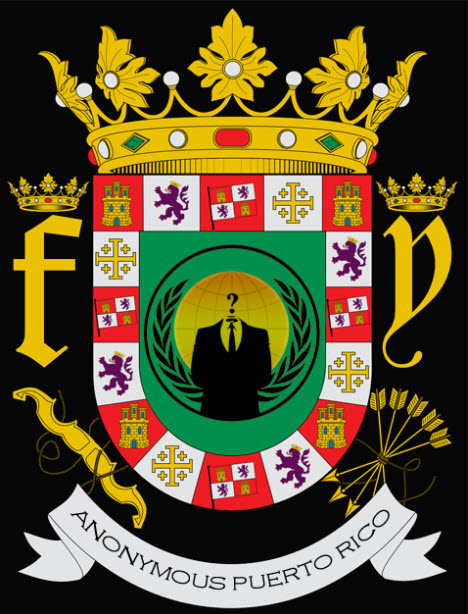 Anonymous Flag - Puerto Rico
image from Pete Loeser, 28 November 2014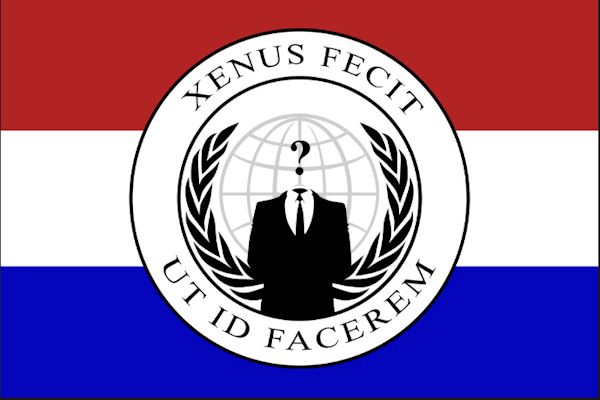 Anonymous Flag - Missouri
image from Pete Loeser, 28 November 2014
---
Anonymous Organization Medic Flag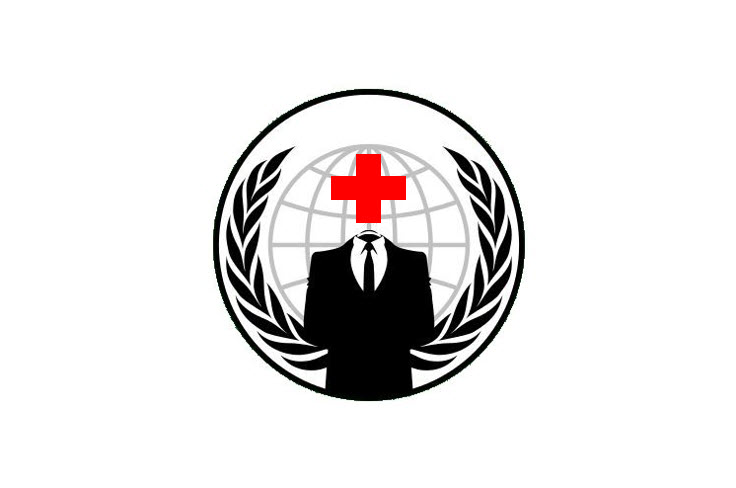 image by Pete Loeser, 28 November 2014
So-called street medics originally were seen during the African-American Civil Rights Movement and the protests against the Vietnam War. They are volunteer activists who attend political actions supposably equipped with training and medical supplies to give medical aid to protesters and civilians in need during violent confrontations. Apparently the Anonymous Organization has organized such street medics and use this flag. The flag was displayed just prior to the violence at Ferguson, Mo, after the Grand Jury's decision not to recommend charges against Officer Darren Wilson's shooting of Michael Brown in November of 2014, and carried by a Guy Fawkes's masked face protester. There is even a AnonMedic Primer v4.0 posted on the internet.
Pete Loeser, 28 November 2014